Salted Caramel & Lemon Eclairs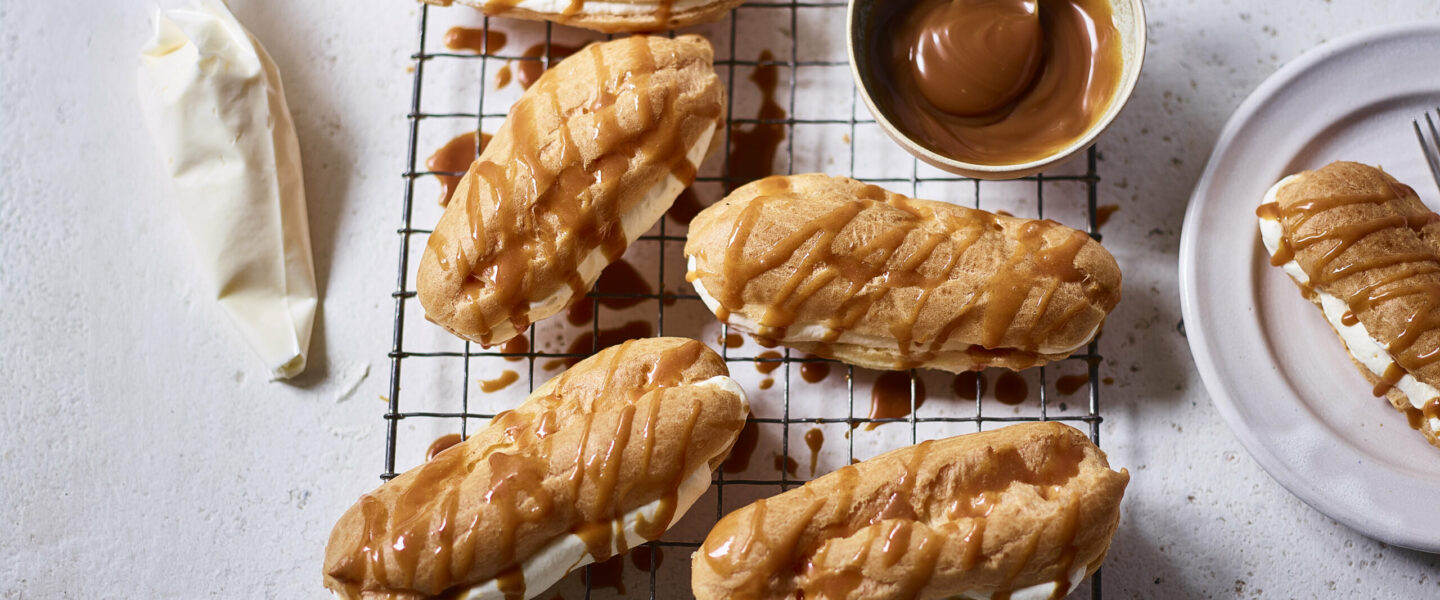 Try using orange curd or swap the caramel for salted melted chocolate.
---
INGREDIENTS
85g unsalted butter
100g plain flour
¼ tsp LoSalt
3 medium eggs, beaten
Filling:
300g whipping cream
100g lemon curd
50g caramel sauce
¼ tsp Lo

Salt
---
METHOD
Preheat the oven to 200oC, gas mark 6. Line 1-2 large baking trays with baking parchment. Fit a piping bag with a 1.5cm round nozzle.
For the eclairs, melt the butter in a medium saucepan with 225ml water and bring to a boil, add the flour and Lo

Salt

and beat vigorously until the mixture is smooth and pulls away from the sides of the pan. Transfer to a large mixing bowl and cool for 10 minutes.
Beat in the eggs a little at a time until well combined. Spoon into the prepared piping bag and pipe 12 x 10cm long eclairs on the prepared trays, allowing space between each one. Bake for 35-40 minutes then allow to cool completely.
Whip the cream to firm peaks and stir in the lemon curd. Transfer to a piping bag. Slit the eclairs open along the long edge and pipe in the lemon cream.
Mix the caramel sauce and Lo

Salt

together and drizzle over the top of the eclairs to serve.