Why reduce sodium?
There's a lot of truth in the saying "we are what we eat" and that's good news because we can control what we eat. Medical research has demonstrated that when people's diets improve, the rates of morbidity (disease) and mortality (deaths) decrease.
By making small changes to our diet we can greatly reduce our risk of serious health issues.
A recent study* concluded that a high intake of sodium was one of two leading dietary risk factors for death globally and also for creating "disease burden", an international measurement of the negative impact of disease on the lives of people affected.
High blood pressure (also known as hypertension) is a global epidemic, affecting one in four adults worldwide, regardless of age. Rarely causing any symptoms it is known as "the silent killer" and for every 10 adults diagnosed with hypertension, 7 remain undiagnosed.
If your blood pressure is too high, it puts extra strain on your blood vessels, heart and other organs, such as the brain, kidneys and eyes. Persistent high blood pressure can increase your risk of a number of serious and potentially life-threatening health conditions such as:
heart failure
coronary artery disease
strokes
chronic kidney disease
peripheral arterial disease
vascular dementia
If we reduce our sodium intake we will greatly reduce our risk of hypertension and therefore our risk of being affected by these health conditions.
*The Lancet, April 2019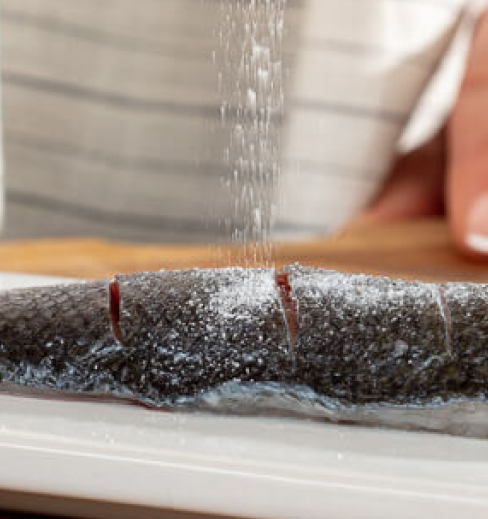 How much is too much?
The recommended daily intake for sodium varies from country to country…
The World Health Organisation recommends a reduction to <2,000mg sodium /day
The American Heart Association recommends adults eat no more than 2,300mg sodium/day, ideally targeting less than 1,500mg sodium/day
Some countries talk about both salt and sodium:
The Australian Heart Foundation recommends adults eat less than 5g salt (2,000mg sodium) a day
And European countries focus on salt levels (as it is our biggest source of sodium):
Most European countries recommend limiting salt intake to between 5g/day and 6g/day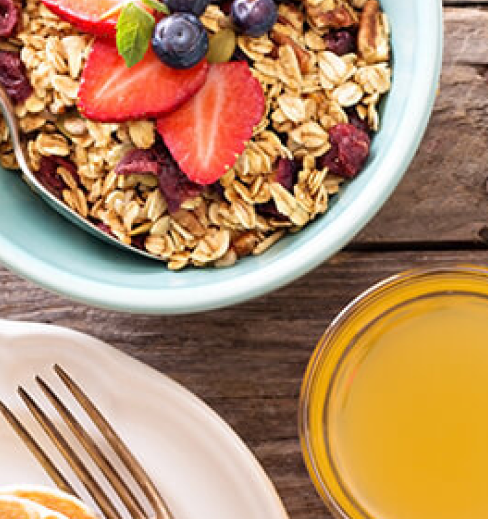 How to Reduce Sodium
Unfortunately, many people don't realise that they are eating too much salt – that's because about 75% of the salt in our diet comes from the processed foods we eat
It's not just in ready meals, soups and sauces though – we need to keep an eye on everyday foods such as breads and cereals too. And foods don't necessarily have to taste salty to be salty either – sweet foods can contain surprisingly high levels of salt too.
So, with much of our daily salt intake already in the foods we buy and eat, there's no doubt it can be tricky to know how best to reduce our salt intake.
If you want to add salt to the food you prepare at home, going for a reduced sodium salt alternative like LoSalt is a very good place to start.
But it's not all you can do. Experts Dr Sarah Jarvis and Sally Bee have lots of good advice on ways to reduce your sodium intake.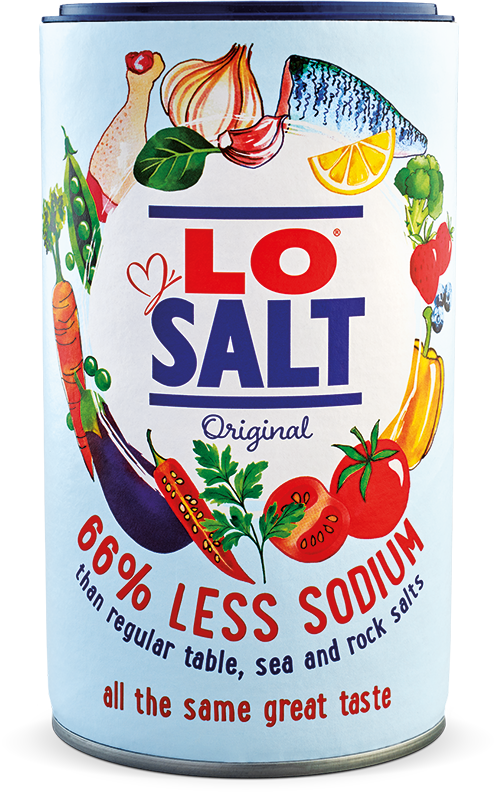 How is LoSalt made?
LoSalt is a reduced sodium salt, containing 66% less sodium than regular table, sea and rock salts with no compromise on flavour.
Contrary to what you may think, we don't engineer the "salt out of salt". Instead, we expertly blend two natural mineral salts: sodium chloride (i.e. regular salt) and potassium chloride.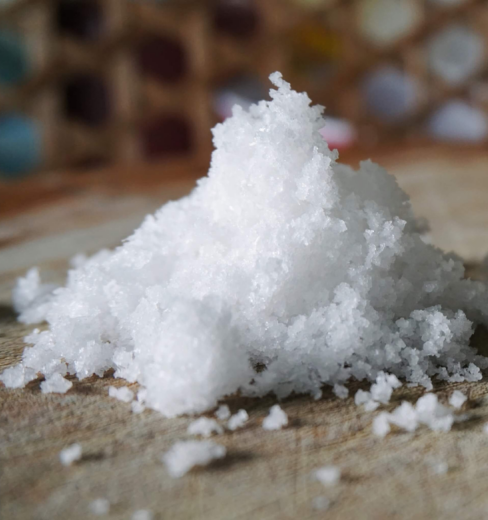 What about potassium?
Potassium chloride – like sodium chloride – is a mined mineral. And like sodium, potassium is a key mineral that the body relies on heavily to function properly. Increasing potassium intake is recommended to reduce blood pressure and risk of cardiovascular disease, stroke and coronary heart disease in adults. The World Health Organisation (WHO) suggests a potassium intake of at least 3510 mg/day for adults.
So switching from regular table, sea and rock salts to LoSalt not only helps to moderate your sodium intake but also helps increase your potassium intake too!