Chocolate & Salted Caramel Melting Moments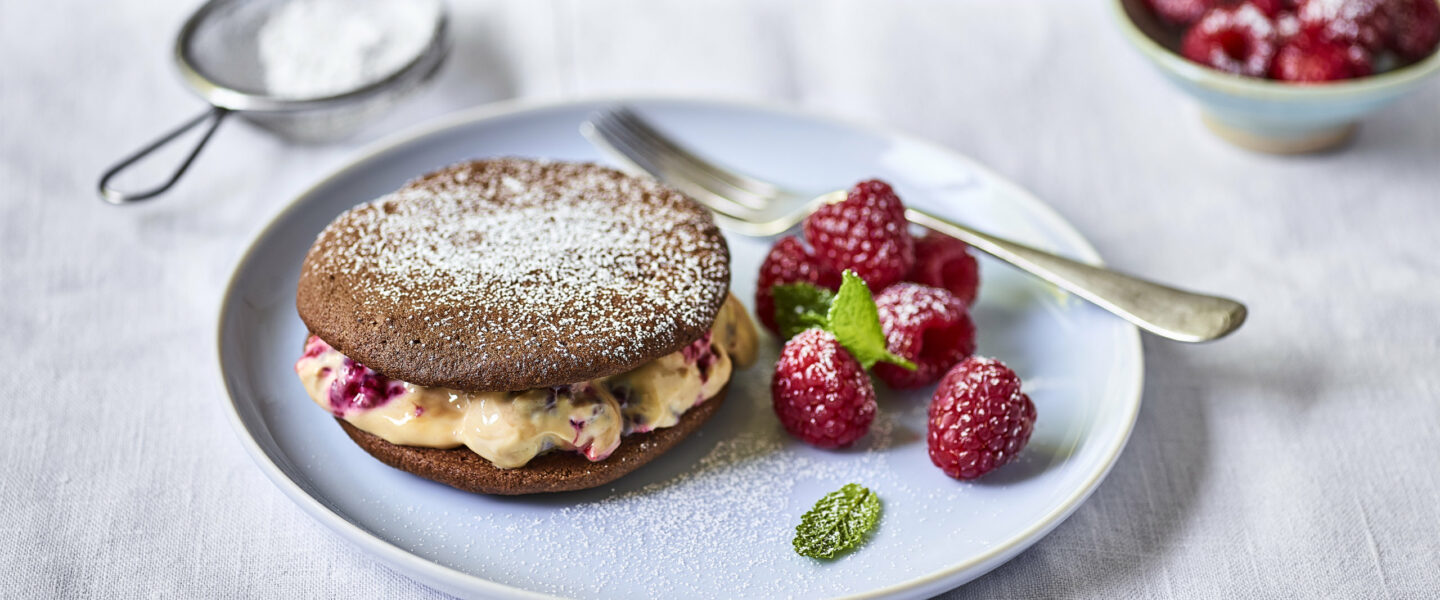 Prep:

20 minutes plus cooling

Cook:

15-20 minutes

Serves:

4
Try using chopped strawberries or blueberries instead of the raspberries. The cookies can be made the day before and assembled when required.
---
INGREDIENTS
125g unsalted butter, softened
40g icing sugar
½ tsp vanilla bean paste
100g plain flour
¼ tsp Lo

Salt

30g cornflour
15g cocoa powder
Filling:
75g fat free Greek yogurt
2 tbsp condensed milk caramel
¼ tsp Lo

Salt

100g raspberries, plus extra to serve
Icing sugar to serve
---
METHOD
Preheat the oven to 180oC, gas mark 4. Line a large baking tray with parchment paper.
Whisk together the butter, icing sugar and vanilla paste until pale. Mix together the flour, Lo

Salt

, cornflour and cocoa and mix into the butter mixture. Divide into 8 balls with lightly oiled hands and place on the prepared tray. Press into 8cm discs and bake for 15-20 minutes. Allow to cool completely.
Marble together the yoghurt, caramel and Lo

Salt

and stir in the raspberries. Spread over 4 of the cookies and sandwich with the remaining cookies.
Serve with extra raspberries and a dusting of icing sugar.