Asparagus & Red Onion Tart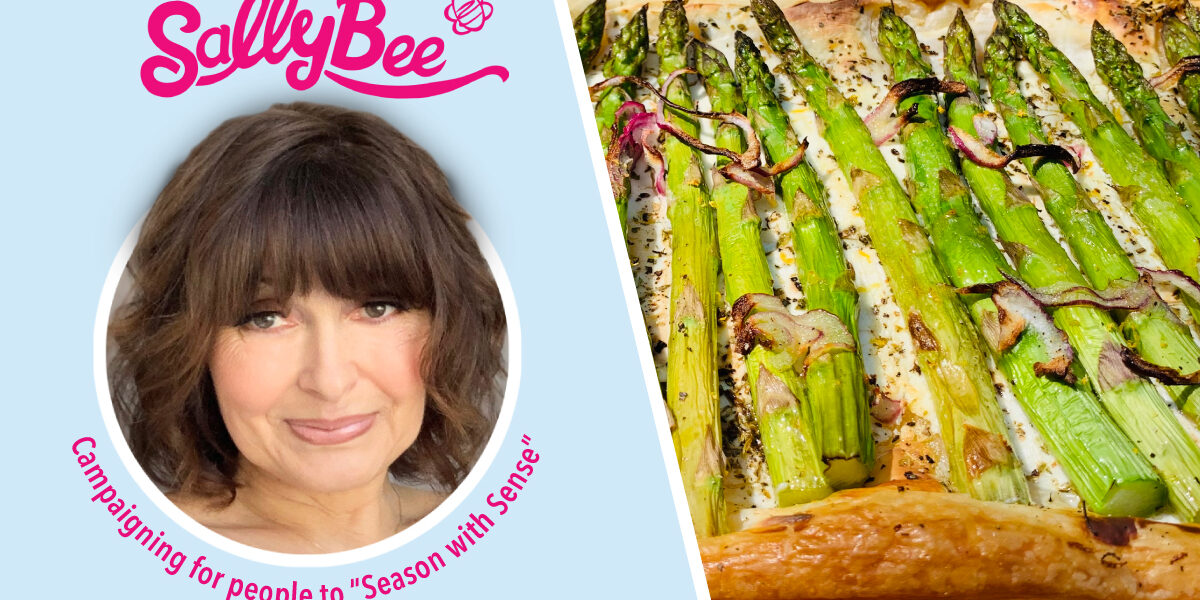 Prep:

10 minutes

Cook:

30 minutes

Serves:

4
Add a few sliced cherry tomatoes too for a more filling meal.
---
INGREDIENTS
1 x sheet ready rolled puff pastry
1 egg, beaten
1 tablespoon low fat, cream cheese
Teaspoon dried oregano
2 bunches asparagus, stalks trimmed as required
1 red onion, finely sliced
Freshly ground black pepper
Pinch Lo

Salt

Pinch garlic powder/granules
1 tablespoon olive oil
Zest of 1 lemon
---
METHOD
Pre-heat the oven to 180˚C.
Place the ready rolled puff pastry sheet in a baking tray.
Score around the pastry with a sharp knife – about 1 cm from the edge.
Brush the pastry with the beaten egg then spread the low fat cream cheese over the base of the pastry, avoiding the outside, scored edge.
Sprinkle with dried oregano and place the washed asparagus, in a neat row on top.
Scatter the sliced red onion on top of the asparagus and season with freshly ground black pepper, Lo

Salt

and a pinch of garlic powder/granules.
Brush the asparagus with a little olive oil and sprinkle with the lemon zest.
Bake in the oven for 25-30 min.
Serve warm or cold with a big green salad.