Cottage Pie with Colcannon Mash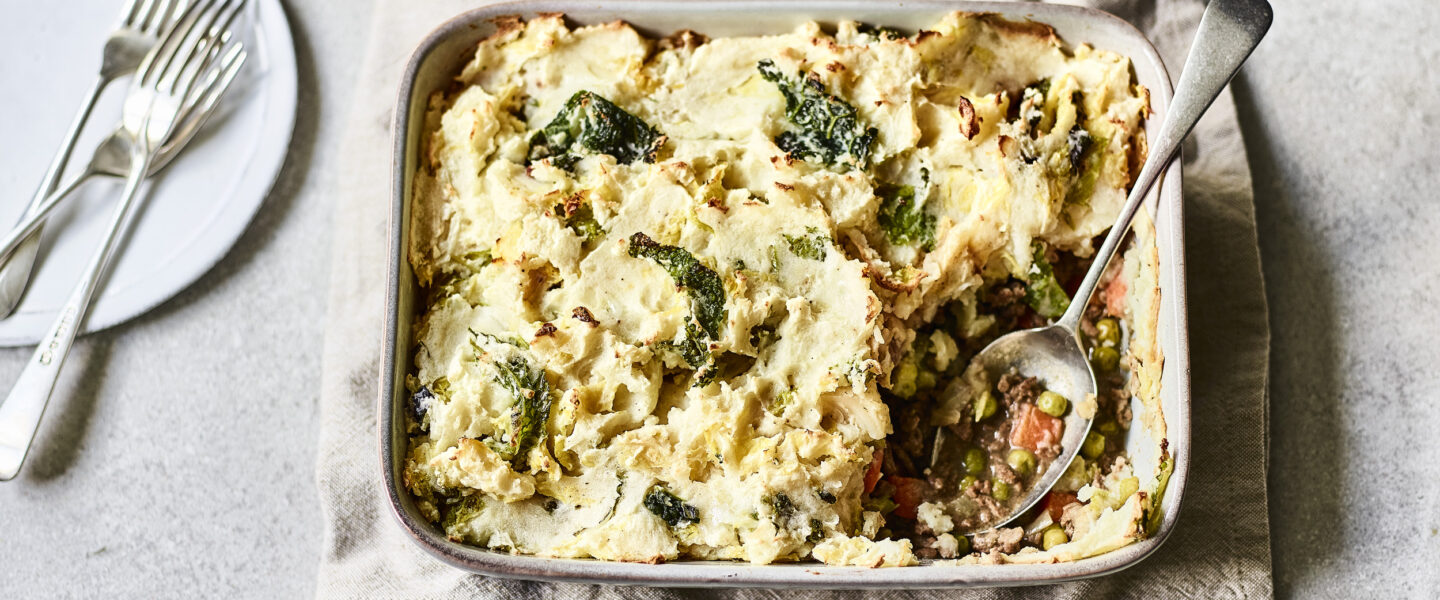 Try using sweet potato with the cabbage for the mash.
---
INGREDIENTS
800g King Edward potatoes, cut into chunks
¼ small Savoy cabbage, shredded (100g)
4 tbsp milk
2 tsp Lo

Salt

500g pack minced beef
1 onion, diced (180g)
1 large carrot, diced (180g)
1½ tbsp 25% less salt gravy granules (18g)
150g frozen peas
---
METHOD
Preheat the oven to 200oC, gas mark 6.
Cook the potatoes in boiling water for 10-15 minutes or until tender, remove with a slotted spoon and add the cabbage to the water, cook for 3 minutes then drain. Return the potatoes back to the pan and add the milk, half the Lo

Salt

and black pepper then and mash well, stir in the cabbage and set aside.
Meanwhile, fry the mince, onion and carrot in a large saucepan for 3-4 minutes to brown, stir in the gravy granules, 300ml water and remaining LoSalt. Cover and simmer for 10 minutes, remove the lid and cook for a further 3-5 minutes. Stir in the peas and transfer to a 2 litre ovenproof serving dish. Spoon the Colcannon mash on top and bake for 25 minutes until beginning to brown.